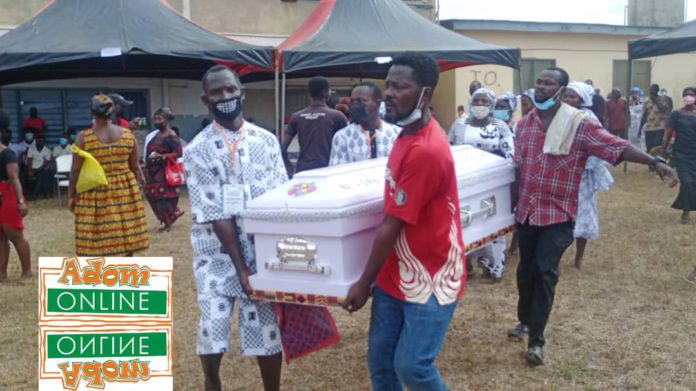 The government has deployed over 30 psychologists to Apam to counsel families of the teenagers who drowned and survivors of the accident. The team of psychologists would spend a week in the community and take the survivors and families of the deceased through counselling. In all, a total of 13 bodies have been retrieved as of now in the accident where about 20 children were said to be involved.
Two teenagers survived the drowning disaster. The retrieved bodies have been buried. Ahead of the burial service, the Gomoa Akyemepim Traditional Council performed rites to pacify the sea gods following claims that the victims defied them.
We are sorry that this post was not useful for you!
Let us improve this post!
Tell us how we can improve this post?
Originally posted 2021-03-22 12:25:21.