Bernardo Silva banned for CHELSEA GAME ON offensive tweet to Mendy

Warning: Illegal string offset 'size' in /home/www/ghananewscourier.com/wp-includes/pluggable.php on line 2591

Warning: Illegal string offset 'default' in /home/www/ghananewscourier.com/wp-includes/pluggable.php on line 2592

Warning: Cannot assign an empty string to a string offset in /home/www/ghananewscourier.com/wp-includes/pluggable.php on line 2592

Warning: Illegal string offset 'alt' in /home/www/ghananewscourier.com/wp-includes/pluggable.php on line 2593


2 min read
Warning
: Illegal string offset 'size' in
/home/www/ghananewscourier.com/wp-includes/pluggable.php
on line
2591
Warning
: Illegal string offset 'default' in
/home/www/ghananewscourier.com/wp-includes/pluggable.php
on line
2592
Warning
: Cannot assign an empty string to a string offset in
/home/www/ghananewscourier.com/wp-includes/pluggable.php
on line
2592
Warning
: Illegal string offset 'alt' in
/home/www/ghananewscourier.com/wp-includes/pluggable.php
on line
2593
Bernardo Silva banned for CHELSEA GAME ON offensive tweet to Mendy
DATE:13/11/2019
Bernardo Silva has been hit with a one-game ban and fined £50,000 for sending a racist tweet to Benjamin Mendy.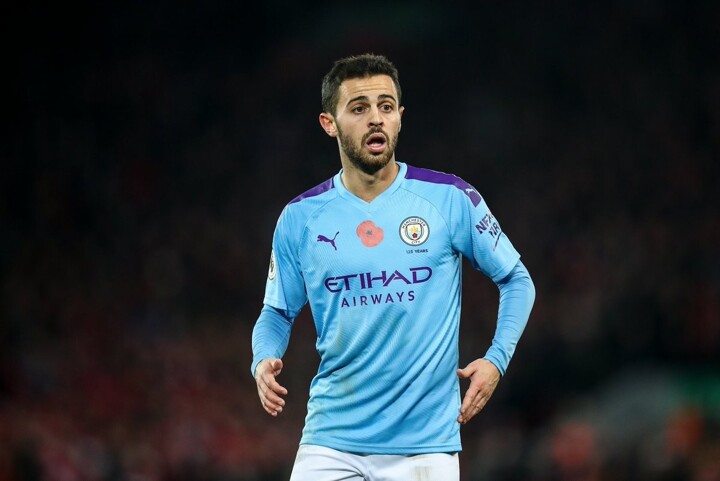 Silva posted a picture of Manchester city team-mate Mendy as a young boy alongside a cartoon image of a Spanish confectionary mascot last month.
The social media message caused an outcry amid claims if used a racial stereotype of black people – leading the FA to hit him with a misconduct charge.
And the governing body has today slapped the Portuguese star with a one-match suspension.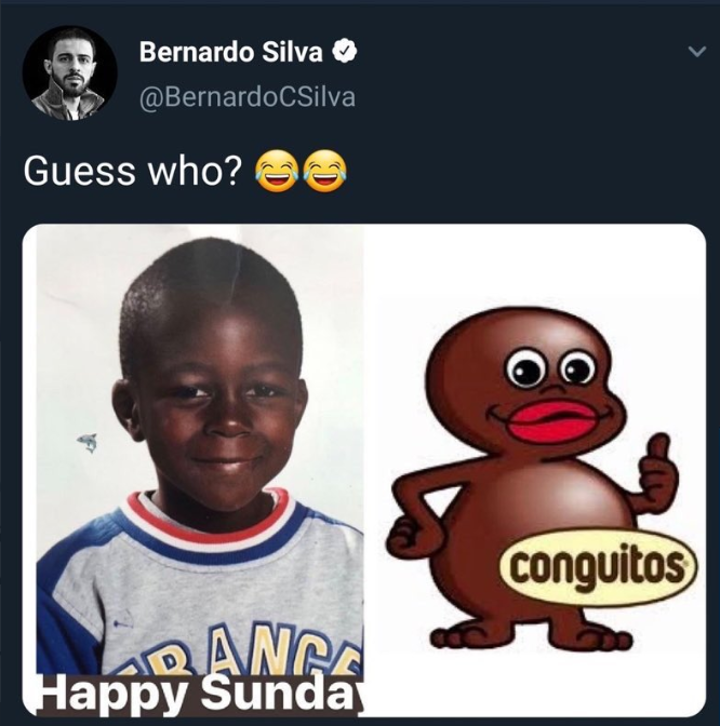 An FA statement said: "Bernardo Silva has been suspended for one first-team competitive fixture, fined £50,000 and must complete face-to-face education after admitting a breach of FA Rule E3.
"The Manchester City midfielder's social media activity on 22 September 2019 breached FA Rule E3(1), as it was insulting and/or improper and/or brought the game into disrepute, and constituted an "Aggravated Breach", which is defined in FA Rule E3(2), as it included reference, whether expressed or implied, to race and/or colour and/or ethnic origin."
By:ABDUL EL AZIZ FUSEINI
How useful was this post?
Click on a star to rate it!
Average rating / 5. Vote count:
We are sorry that this post was not useful for you!
Let us improve this post!
Thanks for your feedback!